On July 11, 2009, our family went to Kikongo to take part in the official launching ceremony for the Bio-Sand Filter water project we are doing on Buvuma Island. This is a project that Samaritan's Purse is doing in Kamwenge District in western Uganda.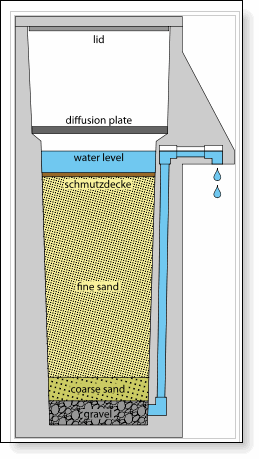 They have also partnered with four church groups in other parts of the country to expand the program. We were invited to partner in the Buvuma Island area because we have Africa Gospel Churches (AGC) established in the islands and so had people on the ground to carry out the program.

The ceremony started about two hours late (not too bad for Africa) and was filled with speeches from many dignitaries. The local chairman LC1, his boss the LC2, and his boss the LC3 were all present and each made a speech. One of the Women's Ministers from Parliament was there also. Everyone took a tour of our workshop, where the filters are made and were briefed on how they work. Everyone was very excited about the program and the chance for more people to have clean drinking water. We are building 75 filters this year, and if all goes well, we hope to increase to 300-600 next year.

It seems strange that water is such a problem on an island, but it is one of the biggest challenges for the people; not only getting clean drinking water, but also enough rain for their crops. It is always a hit or miss proposition.

Our prayer is that the BSF project will not only improve the health of those on Buvuma, but will also be a huge evangelism tool.
For more information on the bio-sand water filter see this article in Wikipedia.
Also visit Samaritan Purse's "Turn on the Tap" website for additional information.